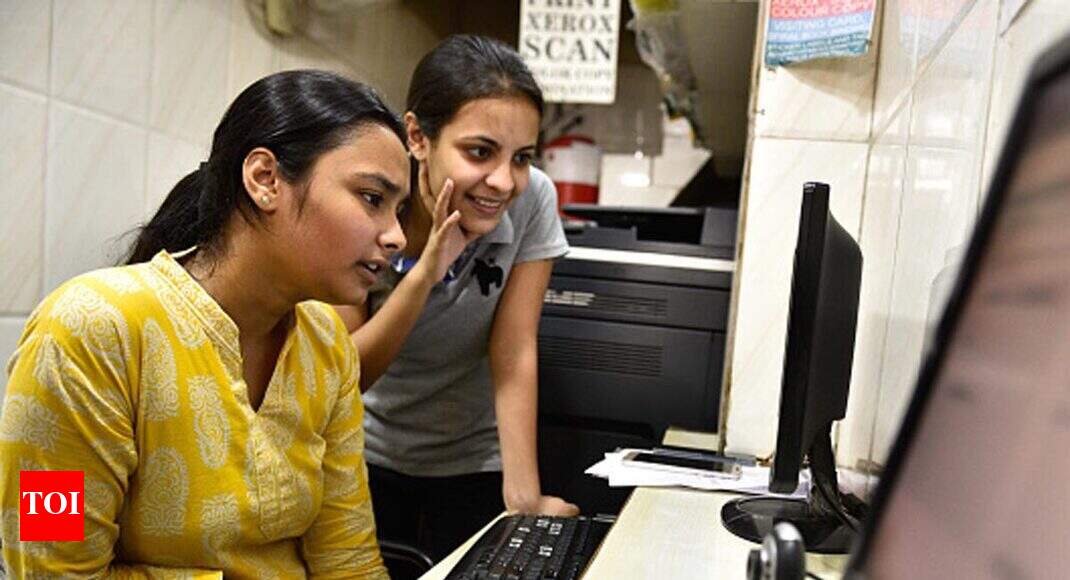 NEW DELHI: The Andhra Pradesh District Selection Committee 2018 (AP DSC) after releasing the schedule for selecting centre option has now activated the link on Thursday for the candidates to choose the centre option online by visiting the official website https://apdsc.apcfss.in/.
The candidates, who had applied for the AP DSC 2018 examination, can visit the link given below for selecting their centre, nearest to their place.
Here is the direct link to select the AP DSC 2018 examination centre
The AP Education Department had also released the hall ticket dates for various AP DSC exams. The information was released on the official website of the AP DSC – apdsc.apcfss.in.
According to the schedule, the online option to select centre has begun today and to continue till December 9, 2018.
The candidates can download their respective hall tickets from December 1 to 17, 2018 from the official website.
The test will be conducted online for various categories beginning from December 6 2018 to January 2, 2019.
The exam for secondary grade teachers post, which are the highest number of vacancies of 3666 will be held for six days and will be held in the last slot, from December 28, 2018 to January 2, 2019.
For complete schedule, candidates are advised to check the table given below…
AP DSC Centre Options and Hall Ticket Schedule 2018
Category of post
Option of Centres
Download of Hall Tickets
SA (Non Languages)
November 22 to 28, 2018
December 1, 2018 Onward
SA (Langauges)
November 22 to 28, 2018
December 3, 2018 Onward
Post Graduate
Teachers
November 22 to 28, 2018
December 5, 2018 Onward
Trained Graduate
Teachers, Principals
November 24 to 28, 2018
December 9, 2018 Onward
Language Pandits, PET,
Music, Craft, Art &
Drawing
November 24 to 28, 2018
December 9, 2018 Onward
Secondary Grade
Teachers
December 3 to 9, 2019
December 17, 2018 Onward
According to the notification there are around 7726 vacancies to be filled up through the examination. Around 4341 posts belonged to Government Zilla Parishad and Mandal Parishad School. Around 1100 posts are for Municipal schools and 909 are from Model schools. Around 800 vacancies are from Tirbal Welfare Schools, 175 belong to AP Residential Educational Institutions.